Welcome to the webpage for DB Me 2010, the SIGMOD 2010 DataBase MEntoring workshop.

This workshop is being offered on Friday, June 11, 2010 in Indianapolis, IN, USA, following SIGMOD 2010.

The goal of the workshop is to increase the diversity of the database community through mentoring women and underrepresented minorities. It is part of a series of Discipline-specific Mentoring Workshops organized by Computing Research Association's Committee on the Status of Women in Computing and the Coalition to Diversify Computing (CDC). Additional support for this workshop comes from SIGMOD.

Applications are now closed. Accepted students have been notified - we look forward to seeing you in Indianapolis!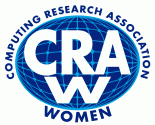 ---
Questions? E-mail us at db-me [at] cs.ubc.ca