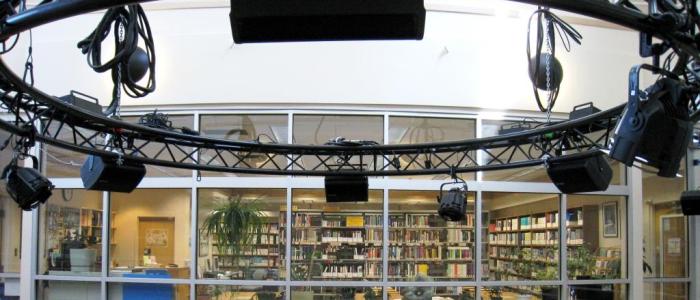 ICICS/CS Reading Room : Learning & Media
Online Learning & Practice, Videos, Webcasts, Webinars
ACM Learning Webinars : topics and issues in computing
Codecademy : "Teaching the world to code."
Code.org  : "Code.org is a non-profit foundation dedicated to growing computer programming education."
Code Kata : Practice exercises in programming.
IEEE Spectrum multimedia : Podcasts, slideshows, videos
O'Reilly for Higher Education (UBC Library information page)
Massive Open Online Courses (MOOCs)
UBC Computer Science Faculty are involved in two courses:
Introduction to Systematic Program Design by Gregor Kiczales
Suggested reading: How to design programs : an introduction to programming and computing / Felleisen ... [et al.].

Game Theory  with Kevin Leyton-Brown (co-teaching)
Suggested readings: Essentials of game theory : a concise, multidisciplinary introduction / Leyton-Brown, Shoham.
Jackson, Matthew O., A Brief Introduction to the Basics of Game Theory (December 5, 2011). Available at SSRN: ssrn.com/abstract=1968579 or dx.doi.org/10.2139/ssrn.1968579.
Coursera
"We are a social entrepreneurship company that partners with the top universities in the world to offer courses online for anyone to take, for free. We envision a future where the top universities are educating not only thousands of students, but millions. Our technology enables the best professors to teach tens or hundreds of thousands of students."
edX
"edX is a not-for-profit enterprise of its founding partners Harvard University and the Massachusetts Institute of Technology that features learning designed specifically for interactive study via the web."
Udacity
"Our mission is to bring accessible, affordable, engaging, and highly effective higher education to the world. We believe that higher education is a basic human right, and we seek to empower our students to advance their education and careers."
Tools for Teaching, Learning and Collaboration
e-learning @ UBC
UBC's e-Learning website, a hub where faculty, staff and students can find access to and important resources on UBC's supported learning tools.
Connect (CWL login)
Canvas (CWL login)
UBC Blogs (CWL login)
UBC Wiki (CWL login)
Learning technologies, including:
Assessments
Course evaluations
Video conferencing
Portfolios
Educational Resources
These materials are available in the Reading Room. Search our catalogue to find more.