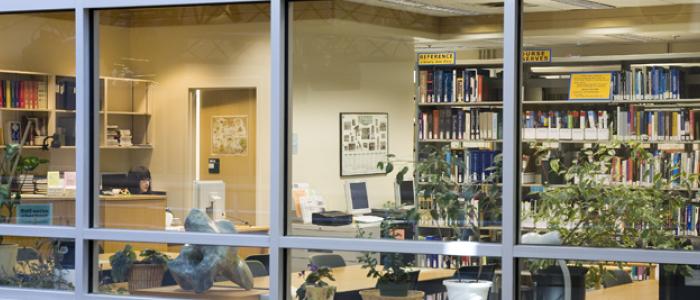 ICICS/CS Reading Room : Services
Circulation of Materials
Loan Regulations
SIGN OUT all material that you remove from the room.
Return or renew borrowed items by due date.
Borrowers are responsible for replacement cost of any lost or damaged materials.
Course Reserves must be signed out and returned promptly.
Reshelve or return Library Use Only materials as soon as you are finished reading.
Loan periods
Regular loans are two weeks.

Exceptions:

Reference material is Library Use Only
Course Reserve material is either 1 Day Loan or Library Use Only
Graduate students, faculty and staff may sign out regular material on term loan. Please see Reading Room staff for authorization
Holds
The Reading Room catalogue does not display the availability/circulation status of our material. If you cannot find an item in the stacks, contact the Reading Room staff. If an item is signed out, we can place a hold for you.
Renewals
Please return or renew your material by the due date. Email the title and call number to: rdngroom@cs.ubc.ca.

Course Reserves may not be renewed.

If another borrower has requested a book that you have signed out, you will be contacted and you may not renew the item.
Returns
Please return our material directly to the Reading Room. Do not return to a campus library - the Reading Room is independent from the UBC Library.

There is a book return just inside our front door, as well as a book drop just outside the front door for when we are closed.
Course Reserves
Reference and Information
Please see the Reading Room staff
in person during open hours.
Or email us at rdngroom@cs.ubc.ca.

Find us on Twitter