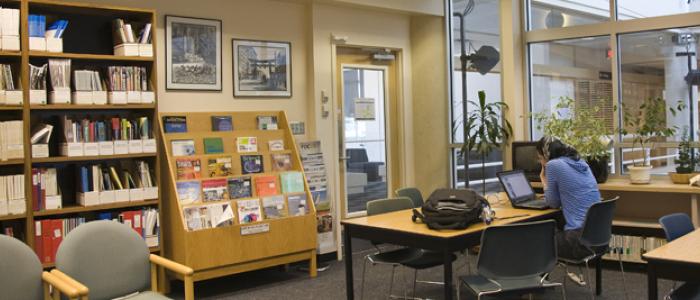 ICICS/CS Reading Room : Access
Access Control
24-hour access to the Reading Room is available to Faculty, Graduate students & Staff in Computer Science or connected to  ICICS.
Graduate students whose supervisor is affiliated with ICICS (see ICICS Faculty/Member Directory) may request card/fob access:
Print and complete the access request form [PDF]
Ensure that you have obtained a UBC card (or an access fob, if your card is not authorized for access)
Have your ICICS supervisor sign the form
Contact us to arrange an orientation session, hand in the form, and have your access updated.
Other students in Graduate courses with material currently on course reserve may be able to get Reading Room access for the term -- with permission from the instructor and the Reading Room Coordinator. Note that access to the Reading Room does not ensure building access.
If you have any questions, please speak to the staff or email rdngroom@cs.ubc.ca.
After Hours Access
Please remember to use your access privilege responsibly:
Do not open the door for anyone after hours
If the alarm sounds, ensure the doors are closed
Sign out any material that you remove from the room
If you are returning Grad course reserves when the Reading Room is closed, please check in the material and return to the shelf.
Find us on Twitter