Jose: Winner of 5th AAAI Hors D'Oeuvres Competition 2001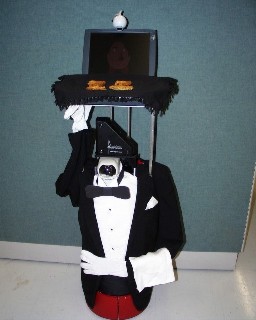 Click here for more photos.
Click here for video clips.
Press coverage:
The Team:
Pantelis Elinas
Matt Brown
Jesse Hoey
Darrell Lahey
Jeff Montgomery
Don Murray
Stephen Se
Kangkang Yin
Luc Dierckx
Bruce Dow
Jim Little
David Lowe
Alan Mackworth
Links:
This page is maintained by Stephen Se.