Gabriel Murray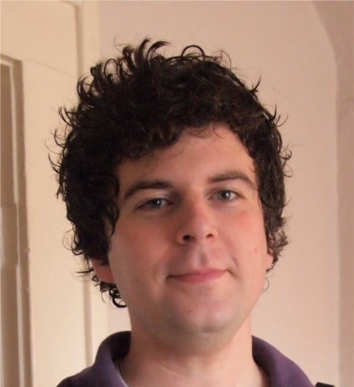 email: gabrielm --AT-- cs.ubc.ca
---
Research Interests
Speech and natural language processing, automatic summarization, natural language generation, topic modeling, discourse structure, sentiment analysis, text mining, data mining, semantics Artificial Intelligence, constraint satisfaction, search, planning, ontology construction, ontology discovery, logic Business Intelligence: I am currently a researcher in the NSERC Business Intelligence Network.
---
Background
PhD, Informatics, University of Edinburgh, 2008. I completed my PhD in the Centre for Speech Technology Research under the supervision of Steve Renals. Here is my PhD thesis, Using Speech-Specific Characteristics for Automatic Speech Summarization. MSc., Speech and Language Processing, University of Edinburgh, 2004 BA, Linguistics, University of Washington, 2003
---
Teaching
During Fall 2011 I will be teaching CPSC 260: Object-Oriented Program Design, a course in C++. During the Winter 2008-09 term I taught CPSC 111, Introduction to Computation, an introductory Java programming course. During Summer 2010 term I taught CPSC 211, Introduction to Software Development, an intermediate Java programming course. In 2008-09 I also worked on the Carl Weiman Science Education Initiative (CWSEI), focusing on revision of the curriculum for CPSC 322, Introduction to Artificial Intelligence. Under CWSEI, courses are revised using these four steps:
Establish what students should learn
Scientifically measure what students are actually learning
Adapt instructional methods and curriculum and incorporate effective use of technology and pedagogical research to achieve desired learning outcomes
Disseminate and adopt what works
---
News
Our book Methods for Mining and Summarizing Text Conversations is now available online from Morgan Claypool and in print from Amazon, Chapters, Powell's and elsewhere.

I was the invited speaker at the ACL-HLT 2011 Workshop Automatic Summarization for Different Genres, Media and Languages.

In November 2010, I was presented with the Best Exhibit award at the CASCON 2010 conference held at IBM Canada. The award was selected by a jury of researchers and academics from across Canada. Quoting the IBM website, "The Best Exhibit is awarded to the best exhibit out of the 72 featured in the Technology Showcase, which has the most research value that is useful to the field."

I am currently the organizer for the bi-weekly speaker series in the Laboratory for Computational Intelligence. If you are interested in giving a talk, check the available dates and contact me.
---