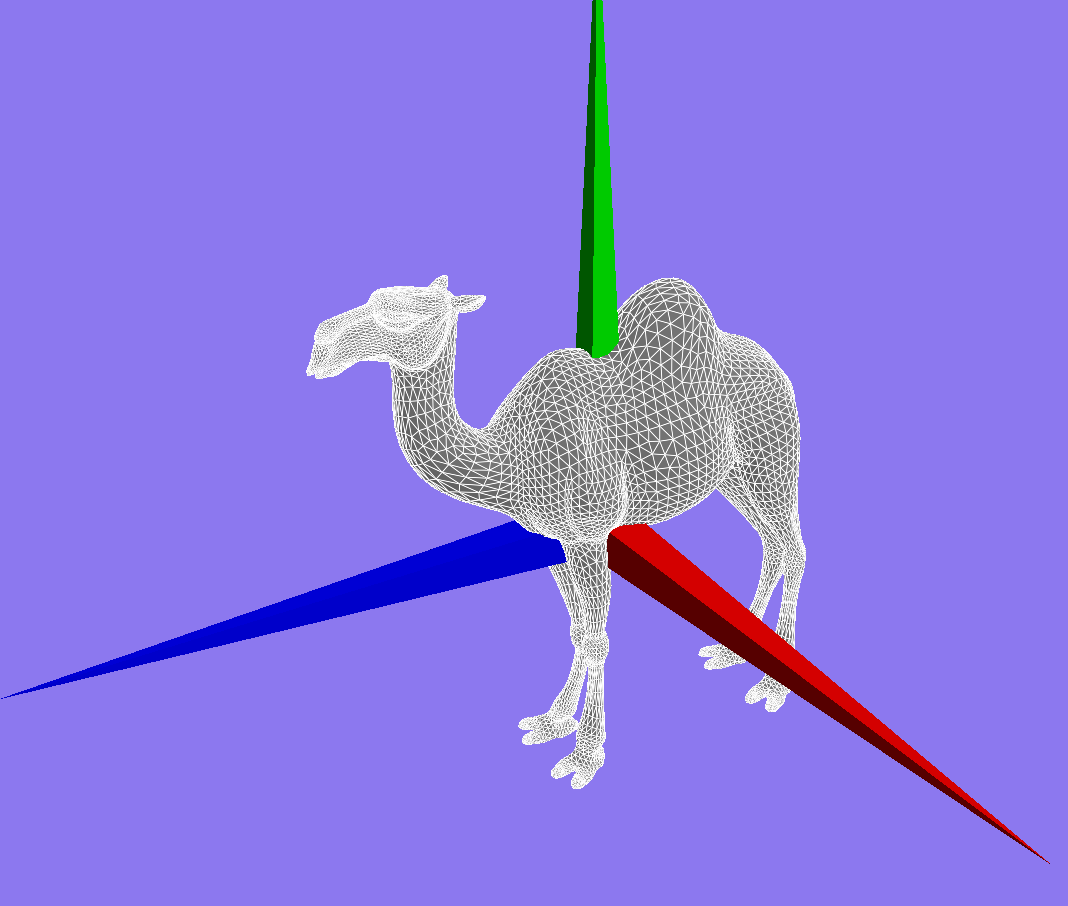 Cartel is a mesh visualization and modification tool designed for simplicity and clarity. It is built on top of a basic OpenGL 3.3 environment using the GLFW windowing system, and enables complex rendering effects through the easy use of shaders and textures. Deployment and compilation are simple due to the use of few, and common, dependancies.
Copyright (c) Russell Gillette, Darcy Harisson 2013, 2014
Permission is hereby granted, free of charge, to any person obtaining a copy of this software and associated documentation files (the "Software"), to deal in the Software without restriction, including without limitation the rights to use, copy, modify, merge, publish, distribute, sublicense, and/or sell copies of the Software, and to permit persons to whom the Software is furnished to do so, subject to the following conditions:
The above copyright notice and this permission notice shall be included in all copies or substantial portions of the Software.
THE SOFTWARE IS PROVIDED "AS IS", WITHOUT WARRANTY OF ANY KIND, EXPRESS OR IMPLIED, INCLUDING BUT NOT LIMITED TO THE WARRANTIES OF MERCHANTABILITY, FITNESS FOR A PARTICULAR PURPOSE AND NONINFRINGEMENT. IN NO EVENT SHALL THE AUTHORS OR COPYRIGHT HOLDERS BE LIABLE FOR ANY CLAIM, DAMAGES OR OTHER LIABILITY, WHETHER IN AN ACTION OF CONTRACT, TORT OR OTHERWISE, ARISING FROM, OUT OF OR IN CONNECTION WITH THE SOFTWARE OR THE USE OR OTHER DEALINGS IN THE SOFTWARE.
Cartel was developed in early 2014 by Russell Gillette and Darcy Harisson with the sole purpose of never having to use Meshlab ever again. It was developped from a rendering framework that Russell had been working on across many projects and a half-edge data structure that Darcy had whipped together to try and use Maya instead. Where meshlab offered an exceedingly complicated interface, exceedingly complicated dependancies, and minimal documentation, we have strived to offer a clean interface with only the basic modeling accoutrements. There is no QT, and model modification code is added directly to the model representation internally. Furthermore we enforce mesh manifoldness at all times. You will curse the asserts that this causes. But trust me, having lots of problems as soon as you do something stupid is better than having sparadic problems long after with no clue as to why. --Russell